Hotel
Tannenspitze
Mochauer Weg 41
06896 Reinsdorf/
Lutherstadt Wittenberg

Tel.: 03491 613140
Fax: 03491 6429371
info@hotel-
tannenspitze.de

Leave behind every day grind and enter a world of enjoyment...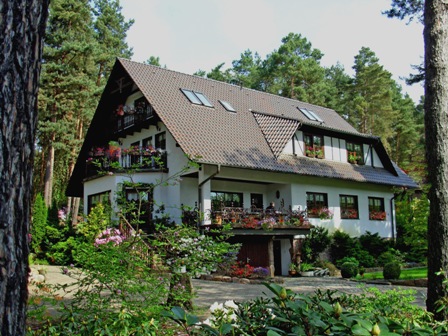 ... in one of the most beautiful hotels in and around Wittenberg!

Are you planning to visit Martin Luther's hometown of Wittenberg and do you want to get out of the hustle and bustle of the town centre once you have seen the sights?
Our house offers you many ways of leaving the grind of every day life behind you:

Take an informative trip round our hotel!

In addition to numerous pictures and detailed information (e.g. how to get here) you can also find facilities for online booking, ordering prospectus material and for visiting the sights in Luther's Home Town.

We look forward to you visiting us.